Ex-Mumbai / Pune
Hill Stations
Chikhaldara
Chikhaldara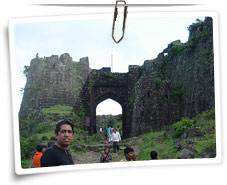 Showcasing Its Serene Lakes And Cascading Waterfalls
Welcome to the only hill station in the Vidarbha region. Located in Amaravati district, Chikhaldara is 763 km from Mumbai and about 100 km from the Amravati city. It is visited for its exotic wildlife, astounding viewpoints, beautiful lakes and crystal clear waterfalls. As the legend goes, the hill station is named after the demon Keechaka. He was killed by Bhima (the hero of the epic Mahabharata) at the same place and then thrown in the valley.
One can enjoy the panoramic view of this hill resort and the entire valley from Hurricane Point, Prospect Point, and Devi Point. Situated at an altitude of 1118 m, Chikhaldara enjoys a cool climate throughout the year. It boasts of being the only coffee growing area in Maharashtra. October to June is considered the best time to visit Chikhaldara.
Chikhaldara Wildlife Sanctuary
It is known for its rich and varied wildlife. Mammals like Panthers, Sloth Bears, Sambar, Wild Dogs and Wild Boar can be spotted easily here.
Dhakana-Kolkaz National Park
Located quite close to the Chikhaldara Wildlife Sanctuary, this National Park is famous for the Melghat Tiger Project, under which it is declared a natural habitat centre for hundreds of tigers.
Besides these two wildlife centres, Chikhaldara is also visited for Gavilgad and Narnala Fort, Pandit Nehru Botanical Gardens, Tribal Museum and Semadoh Lake.
Accommodation
There are a few small economy class hotels at Chikhaldara. The MTDC also runs its resorts here, which are well equipped with all kinds of basic amenities.
Getting There
By Air
The nearest airport is Akola (150 km).
By Rail
The nearest railway station from Chikhaldara is Badnera (110 km) on the Central Railway branch line.
By Road
Chikhaldara is 100 km from Amravati, which is accessible by regular State Transport buses. It is also well connected to Nagpur, Wardha, Akola and other major cities of the state by road.
Free Tour Customization
from Experts