Ex-Mumbai / Pune
North of Mumbai
Madh Marve
Madh Marve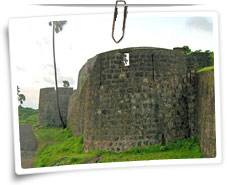 A Quick Retreat For Your Weekend Holiday
Popular for its rave parties, Madh Island lies at a thirty minute drive from the suburbs of Mumbai. Madh is located along the northwestern coast of Mumbai and is easily accessible by private taxis or exciting ferry rides. The entire island is bounded by mangroves. A number of small fishing villages and farmlands of local fishermen and farmers can be seen on this tiny peninsula. The region is surrounded by the Arabian Sea to the west and the Malad creek on the east.
Prime Attractionss
Madh Fort or Versova Fort is a peaceful place for relaxing holidays as well as film shooting. This secluded fort, built by the Portuguese as a watchtower in the 17th century, lies about 15 km from Malad. The fort, presently, is under the control of Indian Air Force and one needs to grant permission from the authorities to access it.
Church of St. Bonaventure, a 16th century Portuguese architecture is another prime attraction on the beach in Erangal. It hosts the annual Erangal Feast in January on the occasion of the Feast day of St. Bonaventure. The church draws thousands of people of all the faiths.
Marve Beach is located in the western suburb of Malad. This beautiful beach connects the Essel World (Amusement Park) and Madh Island to the city through the Ferry Service. The beach is an ideal spot to spend romantic evenings, but swimming is strictly prohibited because of high swift currents and sinking sand.
The beach is accessible by bus or auto-rickshaw from Malad or by a ferry service from Versova.
Free Tour Customization
from Experts