Ex-Mumbai / Pune
Hill Stations
Malshej Ghat
Malshej Ghat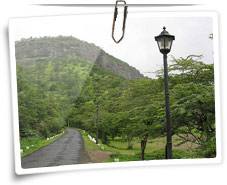 Vacations Amidst Misty Hills, Placid Monsoon Lakes & Forests
Malshej ghat, a hill station cum adventure destination, is a dream destination for trekkers, hikers, and nature lovers. Located at an altitude of 700 m above sea level, Malshej Ghat offers wooded countryside, colourful avifauna, grassy mountains, historic forts, high-plateau forest houses and venerated rivers to make your holidays memorable for a lifetime.
Malshej Ghat is a place to enjoy nature at its best. The forest here, which is a home to a variety of birds and animals, provides true adventure along with economy. Along with the forest area, this hill station also offers several peaks to scale.
Exotic Avifauna
Malshej Ghat is popular for its Flemingo Hill Resort and Sanctuary. One can spot a number of migratory birds coming from Siberia and the pink-legged Flemingo birds here. Apart from that, Quails, Rails, Crakes, Cockoos etc. are several other eye-catching spectacles that are the part of rich avian population at Malshej Ghat.
Prime Attractions
Shivneri Fort
Situated about 40 km from the main town, Shivneri Fort is the most sought after place for those interested in history. This fort is believed to be the birthplace of Maratha King Shivaji.
Harishchandragad Peak
With an altitude of about 1424 m, this peak is an ideal destination for trekking. The major attraction of this peak is the atmospheric pressure at the semi-circular rock wall of the Konkan Kada, which causes a coin or any other light object to defy gravity and be blown upward from the basin.
Lenyadri Vinayak Temple
Perched atop a hill known for the Buddhist Caves (dating back to the 3rd century), this temple is one of the eight Ashtivinayak temples in India, dedicated to Lord Ganesha.
Pimpalgaon-Joga Dam
Built on Pushpavati River, this dam is a home to Flemingoes. These birds breed in the lake, which is formed by Pushpavati River. Ornithologists can also spot various other species of birds here, like the alpine swift, purple moorhen, pitta, quail, whistling thrush, green pigeon and pied crested cuckoo.
Malshej Ghat enjoys a pleasant climate throughout the year, but monsoon is the best season to enjoy your holidays to the extreme.
Stay At Malshej Ghat
Along with a few budget hotels and cottages, Maharashtra Tourism Development Corporation (MTDC) also runs a resort at Malshej Ghat that serves as a fine accommodation option.
Getting There
By Air
The nearest airport is at Mumbai (154 km)
By Rail
Kalyan is the nearest railway station.
By Road
Malshej Ghat is easily accessible by buses or private taxis from Mumbai (154 km via Murbad) or Pune (164 km via Alephata). Alephata is located 39 km from Malshej Ghat.
Free Tour Customization
from Experts