Ujjain Tour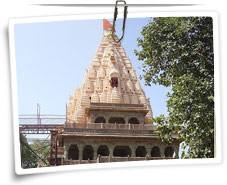 The City Of Victory
Holding both historic and mythological significance, Ujjain is famous for its religious Kumbh Mela, which takes places here every twelve years. A highly revered pilgrimage site of the Hindus, Ujjain is visited by millions of people every year. It is located on the banks of Shipra River in the state of Madhya Pradesh. This city was once the trading route to Mesopotamia and Egypt. Ujjain is dotted with numerous temples, each having its own legend to tell.
The Kumbh Mela celebrated in Ujjain has a legend associated with it. The legend goes that during the Vedic period the gods and demons decided to work together to churn out amrit(the nector of immortality) from the Ksheera Sagar(primordial ocean of milk). Both the gods and demons had mutually agreed to equally share the amrita afterwards. After a lot of hard work, the demons cheated on the gods and ran away with the urn of nector. The gods ran after the demons and fought with them for 12 years for the urn of amrita. According to sages of that era, during the battle, drops of amrita fell on the four places on earth—Prayag, Haridwar, Ujjain and Nashik.
It is believed that taking a bath in the holy river in Ujjain rids devotees of their sins.
Kumbh Mela is celebrated every twelve years on the auspicious day of Makar Sankranti and it continues over a period of 40 days. According to astrology, this is the day when the sun and moon enter Capricorn and Jupiter enters Aries. It is believed that on this day the passage from Earth to heaven is open.
Mahakaleshwar Temple
Dedicated to Lord Shiva, Mahakaleshwar Temple is one of the twelve Jyotirlingas in India. It is a famous temple in Ujjain.
Observatory
There is a wonderful observatory in Ujjain, which was constructed by Raja Jai Singh in the 17th century. This observatory houses a planetarium and a telescope to observe the planets, their satellites and stars.
Bade Ganeshji Ka Mandir
Located near the Mahakaleshwar Temple, the Bade Ganeshji Ka Mandir enshrines a huge and beautiful sculpture of Lord Ganesha, the son of Lord Shiva.
Kal Bhairava Temple
This temple is dedicated to Kal Bhairava, one of the eight Bhairavas. The prominent feature of this temple is its fascinating paintings in the Malwa style.
How To Reach
By Air
Indore is the nearest airport, which is well connected to major cities like Delhi, Mumbai, Bhopal and Gwalior.
By Rail
The railway station in Ujjain connects it with the major cities of the country.
By Road
A good network of road makes Ujjain easily accessible from cities like Bhopal. Delhi,Mumbai, Indore, Gwalior and Khajuraho.
Free Tour Customization
from Experts