Eastern India Hotels / Resorts
West Bengal
West Bengal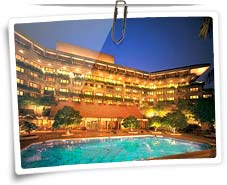 Upholding the rich cultural heritage,West Bengal is the land which beautifully reflects the glory of the past. The gamut of tourist attractions in the state attract tourists from far and wide. The most famous tourist attractions in the state encompasses hill stations( Darjeeling and Kalimpong), cultural sites(Bishnupur and Shantiniketan), historic monuments, arresting sea sides and exotic wildlife(Sunderbans). Some of the other tourist attractions of West Bengal, which deserve mention are Howrah Bridge, the first cantilever suspension bridge of its type. It was constructed in 1874 over the river Hooghly.
The Howrah Bridge is the first cantilever suspension bridge of its type. Its a feat in modern engineering and technology. Constructed in 1874 over the river Hooghly
The historical remains of Malda, British era buildings and monuments of Kolkata, the Nawab's city Murshidabad, or Rabindranath Tagore's Shanti Niketan gives the picture of the glorious past of the state. The Victoria Memorial, Indian Museum, Howrah Bridge in Kolkata, Hazariduar in Murshidabad are some of the most visited sites in the state.
A wide variety of hotels ranging from five-star hotels, four star hotels, three star hotels, mid range hotels and budget hotels are available in West Bengal. The known hotels in the state are the Taj Bengal, Oberoi Sheraton, Hindustan International, The Park, Hotel Kenilworth, Peerless Inn and Hotel Lytton. Other wonderful resorts in the state are Fort Radisson Resort in Kolkata, Peerless Resorts in Bankura, MayFair Hill resort in Darjeeling, Fortune Resort Central in Darjeeling and Viramma Resort in Siliguri.
The best hotels in West Bengal are located in and around the main tourist destinations such as Digha, Howrah, Kolkata, Siliguri, Durgapur, Darjeeling, Sundarbans and Kalimpong. When it comes to accommodation in West Bengal, the state has a lot to offer. The luxurious hotels are like the paradise of luxury designed for those who don't compromise on comfort and luxury. The hotels provide good facilities for both business travelers and holidaymakers. Dining in the stylish contemporary atmosphere in the multi-cuisine restaurants of the best hotels is a wonderful experience.
Free Tour Customization
from Experts