Naldehra Tour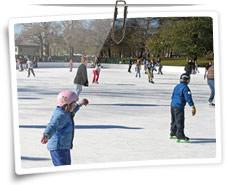 The Heaven For Skiers
Skiing is gaining immense popularity as an adventure sport. Sliding over snow- with the help of flat runners (skis)- is a wonderful activity for your memorable holidays. The sport is gaining huge recognition in Naldehra (literally meaning the Dehra or Abode of the Serpent God Nal) because of the presence of the mighty peaks covered with thick layer of snow, a perfect location for this sport. The town, catering to experts along with beginners, boasts of being one of the highest lift-served as well as one of the cheapest ski resorts in the world.
Naldehra (2044 m) is a paradise for skiers located at distance of 22 km from Shimla. It also boasts of having the oldest 9 hole golf course in the country. The beauty of Naldehra is added by the meandering of the enthralling River Sutlej. The entire region is surrounded by deodars, enchanting greenery, huge and amazing mountains, and deep gorges. Nestled between the beautiful lofty ranges of the Himalayas, Naldehra offers an awesome height and spread of the snow clad mountains, with the added advantage of powdered snow that are tempting enough to draw thousands of adventure enthusiasts.
Naldehra and the nearby region has always been a centre for skiing and other winter-sports. It is a perfect place for horse riding and long nature walks as well. Along with its excellent skiing facilities, Naldehra is visited for skiing races and winter sports festival, which collaboratively aim at promoting skiing and other adventure sports activities in Naldehra. Winter season (December To April) is considered the best for skiing as it is the time when mountains are covered with thick snow.
Plan a tour to Naldehra to enjoy a perfect skiing vacation amidst the enchanting glaciers and valleys. One can find several Government-run ski shops, which provide skis, boots, sticks, gloves, goggles and other equipments.
Getting There
By Air
Jubbarhati (45 km) is the nearest airport.
By Rail
The nearest narrow gauge railhead is at Shimla, 22km.
By Road
Cities like Chandigarh (139 km), Manali (282 km) and Delhi (392 km) are well connected to Naldehra by road.
Free Tour Customization
from Experts