South India Wildlife Holidays
Nagarhole
Nagarhole Wildlife Tour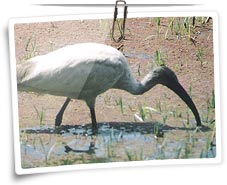 An important attraction of Karnataka, Nagarhole National Park is a home to a variety of birds and animals. It is a part of the Mudumalai Sanctuary and shares its boundary with the famous Bandipur National Park. Located in the Coorg and Mysore districts, the Park was established in the year 1955. Once it was the hunting reserve of the Maharajas of Mysore. The Park got its name from two Kannada words, 'Naga', meaning 'snake' and 'Hole' meaning 'streams'.
The black striped Royal Bengal Tiger is one of the most famous inhabitants of the Park. Covering an area of 247 sq km, the Park is a part of the Nilgiri Biosphere Reserve (the largest stretch of protected forest in the country).
The Park receives heavy rainfall resulting in open grassy swamps. Major portion of the Park is dotted with moist deciduous forests and teak and eucalyptus( floral species) are found in abundance here. The picturesque landscape, beautiful rivers and deep valleys inside the Park make it more attractive.
Wildlife inside the Park
The Park boasts of a huge elephant population. Some of the other wildlife found here are
tigers, leopards, wild dogs, and sloth bears, gaur, sambar deer, chital (spotted deer), common muntjac, four-horned antelope, mouse deer and wild boar. Gray langurs, lion-tailed macaques and bonnet macaques are also found in the park. On the surrounding hills outside the park Nilgiri tahrs and Nilgiri langurs are spotted.
The Parks boasts of more than 250 species of birds. The commonly found birds are Malabar trogan, green imperial pigeon, the Indian Pitta, the Malabar pied hornbill and the great black woodpecker.
Best Time To Visit
From October to May
How To Reach
By Air
The nearest airports are Mysore and Bangalore. Bangalore is well connected to the main cities of India by regular flights.
By Rail
Mysore is the nearest railhead (80 kilometers).
By Road
Nagarhole is well connected by a network of good roads to the main cities of Karnataka.
Accommodation
There are two wonderful rest houses inside the Park, which are run by the Forest Department. Also, several accommodation options are available outside the Park.
Free Tour Customization
from Experts