Ex-Mumbai / Pune
Hill Stations
Koyna
Koyna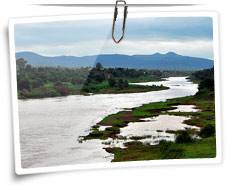 The Hill Station With Spotless Beauty
Located in Satara District of Maharahstra, Koyna is a small hill station famous for its green surroundings. The entire valley is popular for rich vegetation and grassy slopes. It can be reached via Mahableshwar or Satara or Chiplun. The Koyna Valley offers unique natural beauty and peaceful environment, perfect for your romantic holidays. Trace your way through the thickest jungles in Maharashtra and make your holidays memorable for a lifetime.
October to May is considered the best time to visit Koyna.
Prime Attractions
Koyna River
It is basically a tributary of the Krishna river in the western part of Maharashtra. This calm river is about 100 metres wide. The renowned fifty kilometers long Shivaji Sagar Lake is also formed by the Koyna river. The river attains an olive green shade during the dry months and a bluish-brown shade during the monsoon. Rich in aquatic plant life, the river merges with the Krishna River at Karad in Satara district of Maharastra.
Koyna Dam
Built across the Koyna river, the dam is a part of the largest hydroelectric project in the state. Located in the Western Ghats, the dam was completed in 1963. it boasts of being one of the largest civil engineering projects commissioned after independence. It supplies electricity with a capacity of 1,920 MW and water to western Maharashtra and the neighbouring areas.
Koyna Wildlife Sanctuary
Well protected by the large extent of Shivasagar reservoir and steep Slopes of Western Ghats on both the sides, the Koyna Wildlife Sanctuary in is an exotic sanctuary dotted with an abundance of flora and fauna. The sanctuary, sprawling over an area of about 426.52 sq km, is bounded by Ratnagari wildlife sanctuary in south.
Flora
It is covered with southern tropical evergreen forests and southern moist mixed deciduous forests. Several endangered species of trees including Dhup (Boswellia serrata), Euphorbia longan and Elecoarpus spp are commonly founde at Koyna sanctuary. Anjani, Jambul, Hirda, Awala, Pisa, Ain, Kinjal, Amba, Kumbha, Bhoma, Chandala, Katak, Nana, Umbar, Jambha, Gela, Bibba etc. are found in abundance. One can also spot Climbers like Shikekai, and Garambi, and Medicinal plants such as Karvand, Vagati, Ranmiri, Tamalpati, Toran, Dhayati, Kadipatta, Narkya, Murudsheng, etc in the protected area.
Fauna
Koyna Wildlife Sanctuary is home to Tigers, Panthers, Gaurs, Sloth Bears, Sambars, Barking Deers, Mouse Deers, Dholes, Gaint Squirrels, Otters, Common Langoors, Pythons, and Cobras. It is a paradise for ornithologists and bird lovers too. Heart Spotted, Rufous and Brown Capped Woodpeckers, Goshawk, Long Tailed Nightjar and Fairy Bluebird can be seen at Koyna Wildlife Sanctuary.
Adventure Activities
Koyna is an ideal spot for trekking and hiking. Besides, long walks through thick forests, jungle safaris and boat rides through the Shivaji Sagar lake are very popular among tourists.
How To Reach
By Air
Kolhapur (65 km) is the nearest airport.
By Rail
The nearest railway station is also at Kilhapur, which is linked to all the major cities of India.
By Road
Nearest Bus station is Ratnagari (55 km) on Kolhapur-Deogarh state highway. From Mumbai, one needs to get a train to Karad. There are direct buses from Karad to Koyna.
Free Tour Customization
from Experts