Almora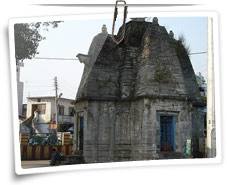 The Cultural Capital Of Kumaon
Built in the shape of a horse shoe, Almora is referred to as the unspoilt child of nature. The town is not just another tourist attraction because of its natural beauty, rather it is known for its rich history and cultural heritage. This picturesque destination, lying in the east of Uttaranchal, offers a panoramic view of the Himalayas. This 500 year old town is set at an altitude of 5,400 ft above sea level, on the top of a 5 km long mountain range.
Almora is a land of traditional art & culture. Its unique handicrafts, lavish cuisine and magnificent wildlife make it the favourite place of tourists. April to June and September to November are the best seasons to visit Almora. The vast landscapes of Almora are loaded with fruit orchards like apples, peaches, apricots, plums, etc. After Nainital and Pithoragarh, Almora is the third hill district of Kumaon.
Major Tourist Attractions
Nanda Devi Temple
This 1000 year old temple is famous for its intricately carved walls and beautiful idols. The temple hosts a dance festival every year that draws thousands of youth from various mountainous areas.
Kasar Devi Temple
This ancient temple, about 6 km from Almora, was built in the 2nd century. Despite being a small temple, it is highly revered by the Kumaoni communities. The view of the Himalayas is extremely majestic from this temple.
Chitai Temple
Located 8 km from town, this temple Is dedicated to Lord Gollu. Once the wishes of the people are fulfilled, they tie little bells in the temple. Therefore, one can see thousands of bells hanging everywhere in the temple premises.
Katarmal Temple
Katarmal temple is the second highly revered Sun Temple in India after the Sun Temple of Konark, Orissa. This 800-year old temple is situated about 7 km from Almora town and is popular for its intricate sculpturing.
Bright End Corner
Located 2 km from the town, this point is visited capture the beautiful sunrise and sunset of the Himalayan peaks. Nearby is the Vivekananda Library and the Vivekananda Memorial.
In the spare time one can also visit the Deer Park that is located about 3 km from the town.
Shopping
The Old Bazaar in Almora is a major shopping destination, which is nearly 200 years old. People can buy Kumaoni style jewellery, copper-ware from the coppersmith, Pashmina shawls, woollen blankets and  Angora clothes (made from the fur of Angora rabbits) from this market.
Accommodation
Almora offers numerous accommodation options ranging from luxury to budget. There are star rated hotels, budget hotels as well as cottages that provide their guests with comfortable and cozy rooms well appointed with all sorts of basic amenities.
Getting There
By Air
The nearest airport is at Pantnagar (district Nainital) which lies at a distance of about 127 km.
By Rail
The nearest railway station is Kathgodam (90 km).
By Road
Almora is well connected with all the major cities of India by road. National Highway-24 to Rampur crosses Almora via Delhi, Hapur and Moradabad. Besides, NH-87 also goes to Kathgodam and from there one can take a bus or taxi to Almora.
Free Tour Customization
from Experts