Deoghar Tour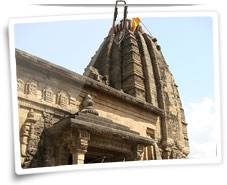 The Home Of Gods
Located on the bank of the Betwa river offering great views of the Lalitpur hills in Jharkhand, Deogarh is visited by devotees from across the country. Holding great religious importance for the Hindus, Deoghar means the 'Home of Gods'. Deogarh is both a pilgrimage and a holiday center. The fame of Deoghar lies in its group of 22 temples dedicated to Lord Shiva. The ruins of the Buddhist monasteries can also be seen here.
Attractions of Deogarh
Baidyanath Temple
Sprawling over a large area, the Baidyanath Temple is dedicated to Lord Shiva. The temple complex houses twenty two temples whose architecture is impressive. The Baidyanath Temple houses a Shiva Lingam, which is slightly broken. The legend goes that the Shiva Lingam chipped off when the demon king Ravana tried to remove it. There is a charming lake near the temple, Sivaganga lake.
The Chandrakoop Well
The Chandrakoop Well is a famous attraction of Deogarh. It is said that it was built by king Ravana and was sanctified with water from many 'tirthams'.
Jain Temples
Deoghar is also a home to some of the fascinating Jain Temples. There are around 31 Jain temples here, which are located inside the fort of Kanali on the beautiful hills. The carved panels of the temples depict scenes from Jain mythology.
Deogarh Museum
The Deogarh Museum houses a rich collection of sculptures.
Dashavatar Temple
It is a beautiful temple dedicated to Lord Vishnu. It is the earliest known Panchyatan temple in North India. The panels adorned with fabulous sculptures are quite notable. The door leading to the main shrine are meticulously carved. The architectural beauty of this temple is truly praiseworthy.
Trikut Hill
Offering sheer scenic beauty, Trikut hill has fascinating caves and waterfalls. Trikut Hill is located at a distance of 16 km from Deogarh.
Shopping
Deogarh offers wonderful handicrafts, which an be bought from the main shopping destinations in Deogarh such as Bihar State Handloom Emporium, Santhal Parganas Gramodyog Samittee and Santhal Parganas Khadi Gramodyog Bhavan.
How To Reach
By Air
The nearest airport is at Gwalior, which is located 235 km from Deogarh.
By Rail
Jakhlaun is the nearest airport, 13 km from Deogarh. The other railway station is at Lalipur, which is 23 km from Deogarh.
By Road
Deogarh is well connected to the nearby places by road. Regular bus and taxi service make Deogarh easily accessible from the cities of Jharkhand.
Free Tour Customization
from Experts