Ex-Mumbai / Pune
Hill Stations
Mahabaleshwar
Mahabaleshwar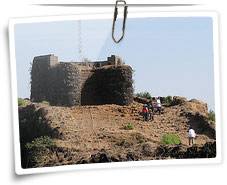 Offering A Revitalizing Ambiance
Mahabaleshwar draws a number of tourists every season in the charm of placid lakes, verdant hills, cascading waterfalls and spectacular viewpoints. This hill station, with a breathtaking view of the valley below, is situated in Satara district, Maharashtra. Such lakes, hills and waterfalls along with lush green forests, blooming flowers and splendid ravines make one of the most visited tourist destination at 247 km from Mumbai and 120 km from Pune. Mahabaleshwar is also known for the honey and strawberries produced here.
Perched at an altitude of approximately 1372 m, the hill resort is easily accessible by vehicles. However the best way to explore Mahabaleshwar is on foot.
Tourist Attractions
View Points
Mahabaleshwar has 30 exotic viewpoints that offer spectacular views of the fascinating landscapes, nearby temples, hills, valleys and lakes. These points are nurtured with wide network of rivers (Krishna, Koyna, Veena, Savitri and Gayatri) and Venna Lake. Arthur's Seat Point, Wilson Point, Babington point, Bombay point, Connaught peak and Hunter Point, Echo Point, Malkam Point, Castle Rock Point, etc. are a few major spots. There are special observation towers that are used to enjoy the spectacular views.
Waterfalls
These spots at Mahabaleshwar are known for thin silver streaks and huge rainbows. Lingmala waterfalls, Chinaman's and Dhobi falls are the most frequented waterfalls at Mahabaleshwar.
Mahabaleshwar Temple
This old temple is the most revered Hindu shrine in the entire region. Mahabaleshwar derives its name from the presiding deity 'Mahabali' of this temple. Mahabaleshwar Temple, dedicated to Lord Shiva, draws thousands of tourists and devotees during festivals like Maha-Shivratri.
Catholic Church
This old Roman Catholic Church is truly a tourist's delight at Mahabaleshwar. Known for typical Roman architecture, this deserted church is now looked after by a Hindu family.
Pratapgarh Fort
Built in 1656 by Moropant Trimak Pingle, the fort is situated 24 km from Mahabaleshwar. The fort was built under the command of the Maratha King Shivaji.
Food/Cuisine
Almost all the restaurants in Mahabaleshwar serve a variety in Gujarati vegetarian meals, continental, Chinese and Mughlai specialties.
Best Time To Visit
Mahabaleshwar enjoys a pleasant climate throughout the year, but October to June (post monsoon) is considered the ideal time for holidays.
Shopping
Mahabaleshwar is a major exporter of strawberries, gooseberries and raspberries. One can also buy a variety of jams, preservatives and marmalades from the local market areas. The bazaar here is very popular for leather goods and tribal trinkets.
Adventure Sports
Mahabaleshwar is an ideal destination for fishing, boating, horse riding and trekking.
How To Reach
By Air
Pune (120 km) is the nearest airport.
By Rail
Wathar (62 km) is the nearest major railhead, which is connected to all the major parts of the country.
By Road
One can easily reach Mahabaleshwar from Pune (120 km) and Mumbai (247 km) by state transport buses or private taxis.
Free Tour Customization
from Experts