Kodaikanal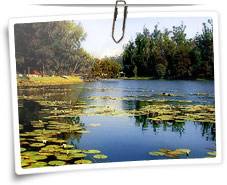 The Princess Of Hill Station
Hypnotizing tourists with its scenic beauty, Kodaikanal is a celebrated hill station of Tamil Nadu. Its sheer natural beauty earned it the title 'Princess of hill stations'. It has been a famous tourist destination since ages. Its forested slopes, huge rocks, lovely waterfalls and a beautiful lake are its jewels. Located at an elevation of 2,133 m above sea level, Kodaikanal is also famous for its blue-violet 'Kurinji' flower, which blooms once in 12 years. These flowers festoon the slopes of Kodaikanal making it look simply awesome. Nilgiris or Blue Hills derived its name from this fascinating flower. Honeymooners from across the country come to Kodaikanal to spend the most precious phase of their life. It is quite popular with newly weds.
Attractions Of Kodaikanal
Kodaikanal Lake
Kodaikanal Lake is a dazzling lake which is in the form of a star. This lake is a popular picnic spot attracting visitors in great numbers. Covering an area of 60 acres, the Lake is surrounded by lush green vegetation. It also has a boat club,which offers several entertainment activities such as boating and angling. There is a Golf Club located 5 km from the Kodaikanal Lake.
Bryant Park
Renowned for its colorful flowers, hybrids and rafts, Bryant Park is located near the Kodaikanal Lake. The Park becomes a venue for a horticulture show in May every year. The show attracts many visitors.
Shenbaganur Museum
It is a must-see tourist attraction of Kodaikanal located only 5 km from the Kodaikanal Lake. Housing around 300 species of orchids, Shenbaganur Museum is considered one of the best orchidoriums in India. A diverse array of avian species are also spotted here.
Berijam Lake
It is a wonderful lake located at a distance of 21 km from Kodaikanal in Tamil Nadu. It is one of the most famous lakes of South India.
Trekking In Kodaikanal
Kodaikanal, located in the Palani Hills is an ideal place for trekking. Tourists can trek to the tourist spots. Overnight trekking facilities are also available here. Several exciting trekking routes are available in and around Kodaikanal.
How To Reach
By Air
Madurai is the nearest airport located at a distance of 120 km from Kodaikanal.
By Rail
The nearest railway stations are the Kodai Road Railway Station(80 km) and the Palani Railway Station(64 km).
By Road
Kodaikanal is connected by a good network of roads to all the major cities of Tamil Nadu.
Accommodation In Kodaikanal
Tourists can choose from a wide variety of accommodation options in Kodaikanal. The Hotel Tamil Nadu located on Fern Hill is one of the finest hotels here. It is managed by TTDC.
Shopping In Kodaikanal
Kodaikanal is well known for its homemade chocolates and cheese, do try them. Natural products such as Eucalyptus oil and some herbs are also available here. You can also pick up beautiful and durable handicrafts from the Khadi Emporium, Handloom Cooperative Stores and Travancore Crafts Work, Government Sales Emporium and Kurinji Mini Supermarket.
Free Tour Customization
from Experts