The India Experience !
Incredible India Tourism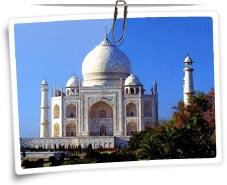 Incredible, hospitable and beauteous are the words that best describe India. This culturally rich land showcases a plethora of colourful facets. India is a harmonious blend of varied cultures, customs, religions and traditions. It sets the perfect example of "Unity in Diversity".
Enveloped by the mighty Himalayan ranges in the north and edged by limitless stretch of golden beaches, India is a flamboyant kaleidoscope of landscapes, misty mountain retreats and much more. This enrapturing country boasts of a diverse topography that blesses it with a myriad of attractions including natural and man-made. India is an abode of stunning natural wonders, exotic wildlife and glorious heritage and amazing festivities.
While in India, you have a plenty of options for tourism that will make your holiday in India truly memorable. Kerala – A home to spectacular beaches & backwaters; Rajasthan – the Royal Land of heritage monuments; Goa - the happening land of Sun, Sand, Surf & Sea; Agra - the abode of Taj Mahal; Kashmir - the Heaven on the Earth; Himachal Pradesh - A charming & captivating state are some prominent travel destinations in the county. These destinations are worth visiting and attract tourists & holiday makers from across the world.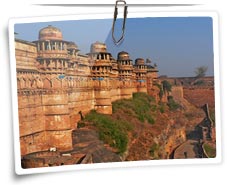 Tourists embarking on India tours have an excellent opportunity to enjoy unique cultural, regional, natural and geographical diversities. Owing to its diversity, India has become one of the most sought after tourist destinations in the world. India serves as an abode of tourist delights. Be it wildlife tour, cultural tour, religious tour or backwaters or beaches tour, India tourism offers it all. Tourists can choose from a variety of India travel packages, that suits them best.
In fact, India, being an exceptionally prosperous country houses something for every visitor in its store. It never fails to allure its visitors. It offers you a plethora of tourism attractions and interesting tourist places. Being a prime tourist destination, India also offers outstanding tourist facilities in forms of different resorts, hotels and guest houses.
Set out a journey to the mystic land, called India and have a wonderful tourism experience that will linger in your memory forever.
Free Tour Customization
from Experts