Dehradun Tour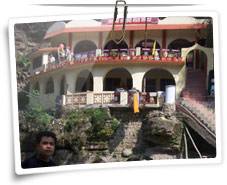 A Trendy Hill Resort
A picturesque city with moderate climate, picturesque gardens, parks, beautiful temples and grassy landscapes!! A historic town in the lap of the majestic Himalayas, Dehradun boasts of being the capital city of the state of Uttarakhand. Zigzag roads through orchards, swinging hills, evergreen valleys, fields of Basmati rice and vast gardens of tea and lychee add to the charm and beauty of the Doon Valley.
Location
Dehradun in one of the oldest cities of India. The city, at an altitude of 700 m (about 2200 feet), is known as the gateway to Mussoorie. Situated in a valley in the Shivaliks, at the foothills of the Himalayas, Dehradun or the Doon Valley lies between the holy rivers of Ganga & Yamuna.
Historical Importance
This charming city is also known as the abode of Drona (the guru of the Kauravas and Pandavas in the epic Mahabharata). An important centre of the Garhwal rulers, the town derives its name from the camp of Ram Rai, the son of the 7th Sikh Guru (as Dehra means Camp).
At present, Dehradun is an important educational centre and serves as the base of the Indian Military Academy. The city also houses the Forest Research Institute, Sericulture Institute and the Wildlife Institute of India.
Major Attractions
Tapkeshwar Temple
This ancient Shiva temple is situated 5.5 km from Dehradun city. This is a cave shrine on the banks of a Rivulet in the Garhi Cantt. The temple witnesses heavy crowd on the occasion of Maha Shivratri when a fair is organized by the local people.
Tapovan
The place where Guru Dronacharya performed penance. It is located 5 km from Dehradun.
Rajaji National Park
Located 20 km from the city, in a lush valley of the Shivalik Range, this national park covers an area of about 820 sq. km. Founded in 1966, Rajaji National Park is home to a number of mammals and avifauna species.
Robber's Cave
Robber's cave or Gucchupani is known for its caves and water springs. Located about 8 km from Dehradun, this picnic spot offers several excursions as well.
Places like Kalanga, Sahastradhara, Kalsi etc. are also popular tourist attractions in Dehradun.
Adventure Sports
Dehradun fascinates the adventure buffs with various opportunities of adventure sports like paragliding, skiing, angling and river rafting. Besides, the valley of flowers, Har-ki-Doon, Dodital, and Pindari glacier are some of the exciting trek routes in the Doon Valley.
Shopping
Sahakari Bazaar, Rajpur Road, Astley Hall, Paltan Bazaar, and Connaught Place are the famous places in Dehradun from where one can buy carpets, woolens and several other gifts and souvenirs.
How To Get There
By Air
Jolly Grant (25 km) is the nearest airport that operates regular flights to Delhi.
By Rail
Dehradun is a major railhead connected to Delhi, Mumbai, Calcutta, Varanasi, Lucknow and other major cities of India.
By Road
Uttarakhand Roadways operates regular bus services to all the major cities of India. One can also hire a taxi for comfortable journey.
Free Tour Customization
from Experts